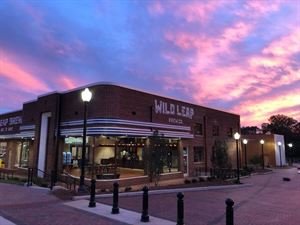 Image Source
The Brewery
Today on my beer beer travels I ventured to Lagrange, Georgia and visited Wild Leap Brewing Co. Lagrange, Georgia is located about sixty miles southwest of Atlanta in Troup County. Upon arriving at the brewery which is located not too far off of the downtown Lagrange square you get this nice feeling of small-town life, and a sense of home where everyone you meet is so warm and welcoming which is hard to find in some bigger cities.
Wild Leap Brew Co. came to life in January of 2017, and the brewery is actually located in an old tire and service station that has been there since the 1940's. One thing you notice while standing in the parking lot of Wild Leap is even though some major renovations were done to this building it still has that vintage look to it, and it still has the nice bay doors that would have been used in the tire shop. On the front of the building, it has large glass Windows so that you can take in all the scenery that surrounds the brewery while you are enjoying some of their delicious craft beers.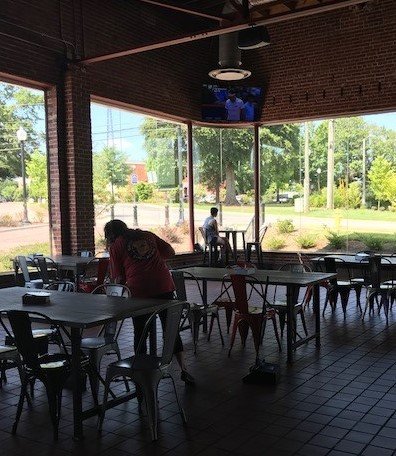 Upon entering the building you are greeted by the Wild Leap crew which were two of the nicest people I have ever encountered! The tasting room at Wild Leap is truly set up to have a good time, they have T.V's hung on the walls in the corners of the rooms, as well as a huge connect four-game standing in the room to challenge your friends at.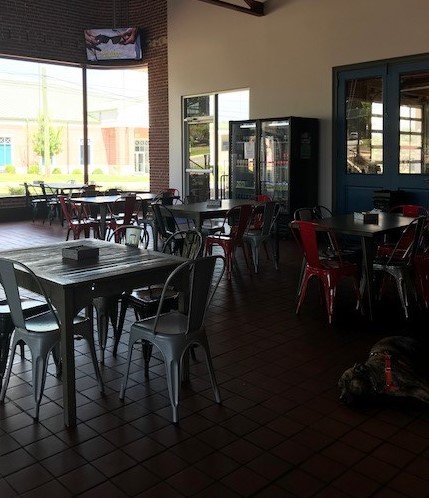 ---
Wild Leap Craft Beer 
I have to give Wild Leap an A+ for creativity in the beers that are offered on tap in their tasting room. Most breweries I have visited have a decent selection of beers to choose from on tap, but Wild Leap really takes the cake in this department. On the day that I visited the brewery some of the special craft beers being offered that day were beermosa, key lime wheat, coffee stout and a cinnamon roll stout.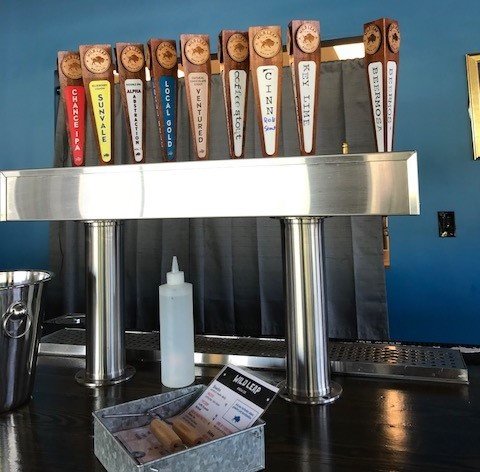 Now I am always looking for new craft beer to try so you can imagine my excitement when I sit down at the bar and see craft beers with flavors like this. Luckily Wild Leap offers a beer flight so you get four, 4 oz beers to try which of course I opted to go for. In my flight, I chose to try the key lime wheat, Sunvale blueberry/ lemon, Alpha Abstract Vol.1 and the beermosa. Wild Leap has so many good beers I will be writing a separate article actually detailing the beers, but for this one, I want to briefly touch on the Key Lime Wheat beer. If you have ever wondered what key lime pie beer would taste like, Wild Leap nailed it. When you first taste this brew you get a nice citrus pop and that classic key lime tartness that you would expect to have in a key lime pie.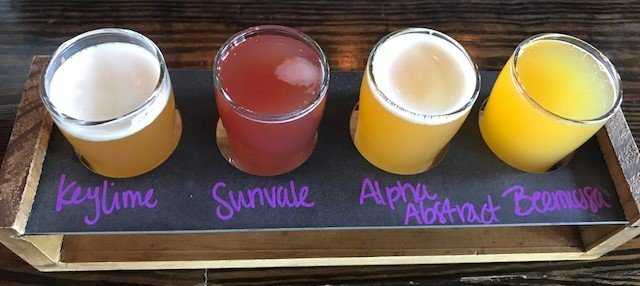 ---
 Conclusion 
Well in conclusion if you ever find yourself traveling on the south side of Atlanta towards Lagrange be sure to stop in the Wild Leap Brew Company and enjoy the friendly hospitality as well as an ice cold glass of one of their dynamite creations that they have on tap in the tasting room. Also if you happen to have your furry friend with you, no worries because the brewery is dog friendly!
Originally published on Steemit, republished here with the author's permission.